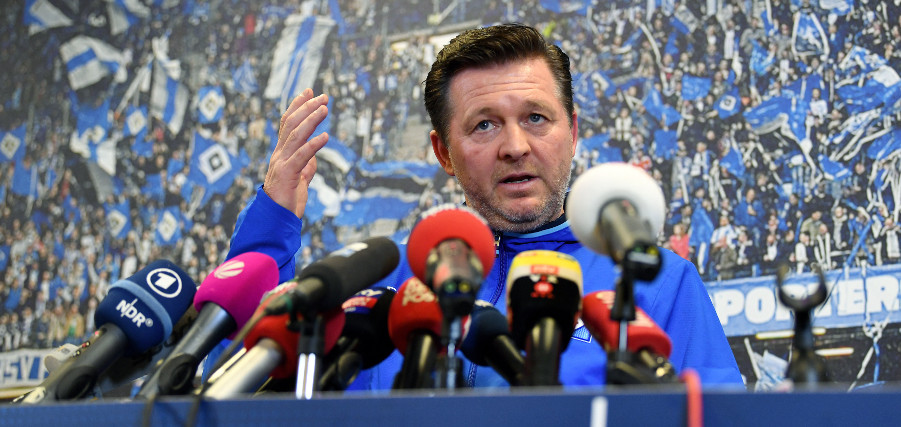 Press Conference
30.03.18
"Turn our positive team morale into a result"
HSV head coach Christian Titz spoke in the press conference ahead of tomorrow's away game against VfB Stuttgart about the current squad situation, the upcoming opponents and trust within the team.
HSV travel to VfB Stuttgart's Mercedes-Benz Arena on Saturday 31st March (KO 15:15 CEST) on the Bundesliga's 28th matchday after the two-week international break. It will be Christian Titz's first away game as head coach of Hamburg. Titz, who celebrates his 47th birthday on Sunday, made a little birthday wish in the press conference: "I would really be over the moon if the team can put in a convincing performance and come back with three points."
The 46-year-old coach spoke in detail about...
...his thoughts on training: Focus is absolutely vital. Now we have time to go over some things with the players in training, particularly our stability at the back. The lads have been training well. We also had the chance to talk a lot and to prepare for the next game. The two weeks were very important for that.
...the squad situation: Bobby Wood won't be with us tomorrow. He's very exhausted from his travels to his international games and also has muscular problems. We'll have to wait and see if Lewis Holtby, Kyriakos Papadopoulos and Albin Ekdal are match-fit before we make any decisions on them. Stephan Ambrosius has trained excellently this week. He's definitely a candidate for this weekend's game.
...Fiete Arp's current situation: We're speaking about a young 18-year-old man here. It's very rare that someone of his age is in the squad of a professional football club and receives offers from other clubs whilst still completing his A-Levels. It's completely normal for that to result in excessive demand on him. We're supporting him totally and let him enjoy his peace. Despite all of this, his development is impressive.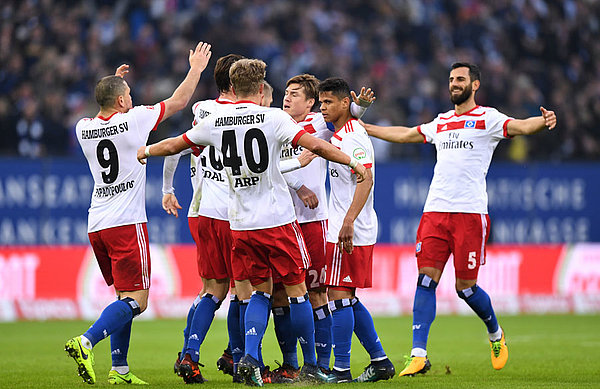 ...the upcoming opponents: We're coming up against a team who haven't lost in their last seven games and are in exceptional form. We know it'll be a tough match. We've had two weeks to train intensively. We have a positive team morale on the pitch. It's important that we start the game well tomorrow.
...expectations from the game: I want everyone to give absolutely everything on the pitch tomorrow. Then we'll see what we can get out of the game. We all want to come away with three points.
...trust within the team: We have to turn our positive team morale into a result. I trust the team to do that. We've been trying to convey that to the players in training and we're seeing that from a few players on the training pitch. We're playing a team who are solid in defence and strong on the counter. We'll need to play to that to be able to come away from Stuttgart with a win in the bag.