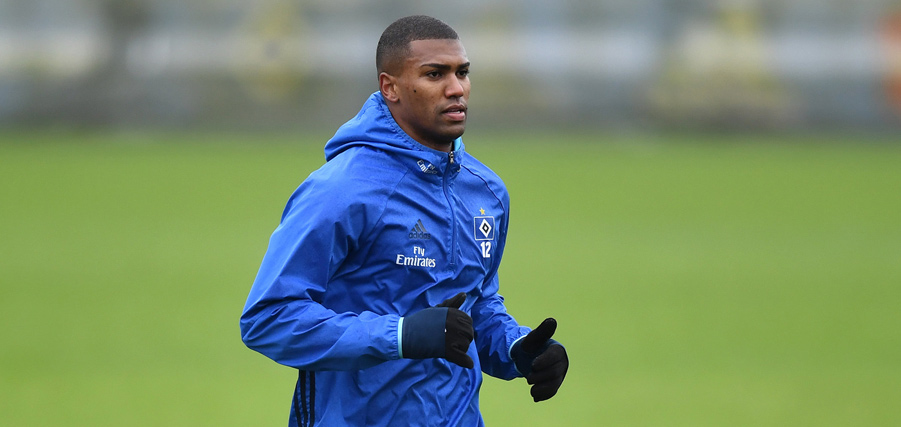 Walace training with U21s for now
The Brazilian midfielder will be training with the reserves until further notice due to his misconduct towards the club and his fellow teammates.
HSV have acted regarding Walace's misbehaviour. The 22-year-old Brazilian will train with the U21s until further notice as announced by directors Frank Wettstein and Bernhard Peters. "Walace has failed to fulfil his contractual obligations repeatedly in recent weeks. After his misconduct at the start of the calendar year, it was taken for granted upon his return that the player should act with the team's interests at heart first and foremost, should comply with the new head coach's ideas and play in the position where the coach thinks he's best suited," explained Peters.

Head coach Christian Titz told Walace last week that he wanted to play him in the centre of defence as that is where he believed he'd be best used. Walace refused. Furthermore, he was absent on Saturday afternoon. The player was expected to attend the clash with Hertha BSC at the Volksparkstadion but opted to go home after training on Saturday morning instead against club orders. "We couldn't tolerate the fact that he didn't come to the stadium to support his fellow teammates fighting relegation," continued Peters.