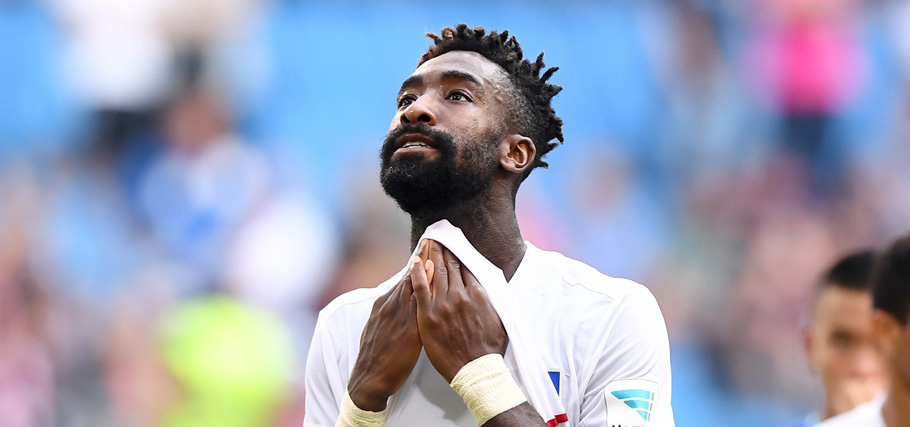 Votes for the match
17.09.16
"We must learn to use our heads more"
HSV.de spoke to very disappointed HSV men following the 0-4 home defeat to RB Leipzig. They were all despondent but also self-critical.
HSV had control of the game for long periods against newly-promoted RB Leipzig at the Volksparkstadion on Saturday afternoon. But a 66th minutes penalty by RB's Emil Forsberg (66.) completely threw the home side. HSV.de descended to the mixed zone to collect post-match reaction – could anyone explain the dramatic collapse which cost them so dearly? To be fair the reaction we heard was self-critical. Here's what was said.

Aaron Hunt: It is tough to find an explanation for today's result. If only I had managed to score in the first half the game would have gone differently. They scored out of the blue and we made it far too easy for them as they scored their further goals. Sadly we completely lost the plot. It is very disappointing. Now we do everything together. We have to be a team during every training session and every game. We can only pull out of it as a team and everyone must take responsibility. We don't need words now but good performances from everyone. I am starting with myself.
Johan Djourou: We were in the game for quite some time, even though the final pass and accurate shooting was missing. Then we conceded a silly goal which completely threw us. We must learn to use our heads more in such situations, because football games are decided by tiny things. We were far too hectic after going a goal behind. It will not get any easier but we have to battle on together – battle being the right word here. It was only matchday 3 and we cannot be putting everything down, but at the same time we have to stop making the mistakes we are currently making. In the end only results count.
Bruno Labbadia: Of course we had made plans ahead of the game, but we were unable to score during our best periods. That is what did for us. We struggled early on but then slowly began to get a foothold in the game. We passed well and were in their box on many occasions. The opening goal came during one of our better periods and was a major blow for the team. You could see the disappointment and I can't blame them. After that we made individual mistakes which cost us the points today. We simply have to do better and find a way of dealing with such setbacks, react better to them and in a different way. We have to pick the players up right away. This game was mentally tough.
Ralph Hasenhüttl (RB Leipzig coach): HSV made life tough for us, especially during the first half. We should have been a goal behind on the stoke of half time as Hunt looked like scoring. But our keeper Gulacsi reacted superbly to deny him. We weren't tough enough in the first half and tackled poorly. Things improved after the break for us. The fresh legs we introduced did the team good. We were better able to put HSV under pressure. We knew that HSV had quick front men and that we had to take the chances created b on the counter attack. Of course it is a nice success which we gladly take home with us, but we all know that it was a tight game and the result is not a fair reflection.