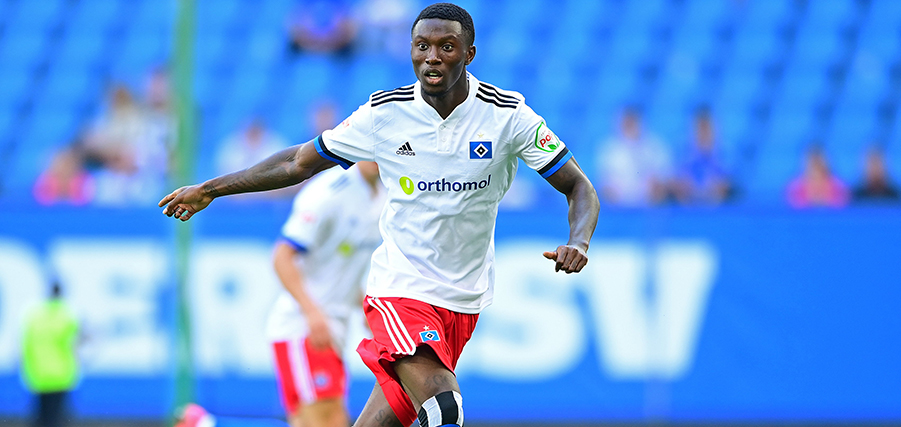 On Loan: Opoku heads to VfL Osnabrück
The 22-year-old homegrown player will play for the 3. Liga club from Niedersachsen for the rest of the current season.
A new challenge for Aaron Opoku: The 22-year-old left winger has joined 3.Liga side VfL Osnabrück on loan for the current season. This is the third loan in a row for the HSV homegrown talent, who has been wearing the diamond on his chest since 2011 and is still tied to the Red shorts until the summer of 2024. In the past two seasons, Opoku successfully developed as a loan player, first in the 3.Liga with F.C. Hansa Rostock (33 appearances, five goals) and then in the 2.Liga with SSV Jahn Regensburg (21 appearances, one goal). The Hamburg native is now expected to continue this path at the Bremer Brücke. "Aaron has developed further in the past year and has shown that he can establish himself in professional football," says HSV sports director Michael Mutzel. "For his further development, the factor of playing practice is elementary, so that we have jointly decided to lend him to VfL Osnabrück. We wish Aaron the best possible success there."