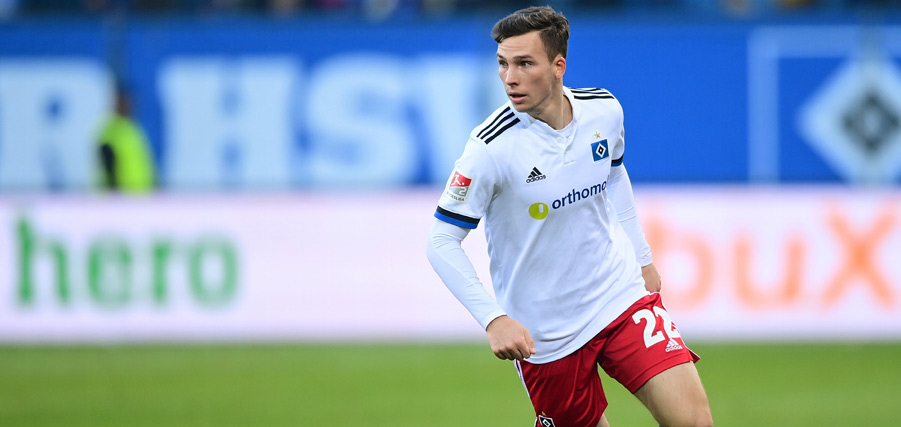 On loan: Robin Meißner joins Hansa Rostock
The 22-year-old attacker joins the league rivals with the prospect of match practice until the end of the season.
Chance of match practice: Robin Meißner leaves Hamburger SV and joins F.C. Hansa Rostock on loan. The 22-year-old attacker will play for the league rivals until the end of the season and is expected to collect as many minutes of action as possible at the Ostsee in order to give new impetus to his promising development. "Robin showed his potential several times at the end of last season, but has not made his mark as desired so far. The move to Rostock represents a new challenge that can be profitable for all sides. We wish Robin every success and hope for a lot of playing time in the Hansa jersey," said sport director Michael Mutzel with regard to the temporary loan deal.
Robin Meißner was originally signed for the U21s of the Red Shirts in the summer of 2020, but earned a quick jump to the professional team with good performances in the Regionalliga. There, he contributed a total of five scorer points (three goals, two assists) in the final spurt of the 2020/21 season and signed a professional contract in August 2021 that runs until summer 2024. This season, he has made four appearances in the second division and is now looking to add as many minutes as possible for the 14th-placed team.
HSV wishes Robin Meißner every success and keeps its fingers crossed for a successful time in Rostock.