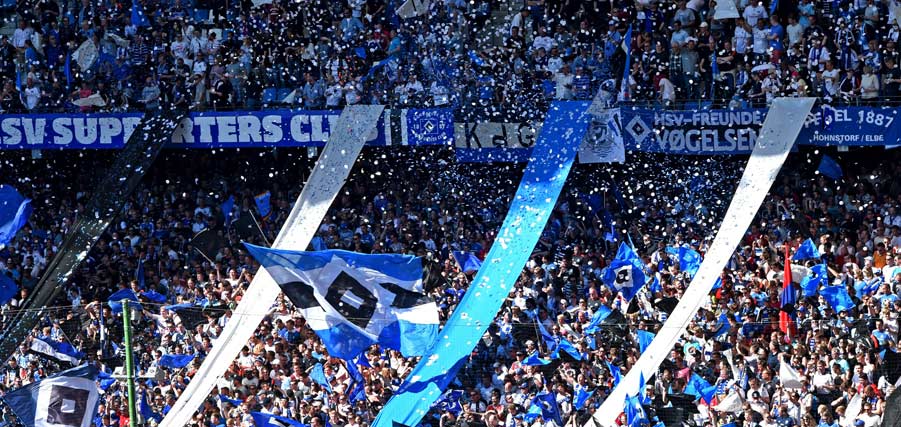 Follow your heart! Become a HSV member
The Hamburger Sport-Verein e.V. is one of the most tradition-steeped clubs in Germany.
Being a HSV member is of course an affair of the heart. Being a HSVèr means passion and togetherness - standing together in defeat as well as victory.
HSV has also enjoyed success in over 30 other sports, all of which are undertaken at the club. Despite the success over the years, HSV has always remained: A people's club well aware of its social responsibility with regard to amateurs within the club.
If we have awoken your curiosity and you are interested in undertaking amateur sport at HSV, here is the home page from the amateur departments.
Interested? Click here for your membership application form.
Aside from the emotion, club membership offers many advantages:
Your benefits as a HSV member
Belonging to HSV is a matter of the heart
To be a Hamburg fan means passion and standing together in victory and in defeat.
Your own personal membership card
Full voting rights and the right to a voice at HSV e.V.
HSV season tickets at member prices
First option on tickets for home and away matches of HSV
HSV Live member magazine (online or paper version)
Access to fan merchandise from the Supporters Club
Supporters News (with membership to the HSV Supporters Club)
A welcome bundle (with membership to the HSV Supporters Club)
Provide support for no more than €4 per month
More information can be found in our membership rules and constitution.
Be one of our 88,041 members!
(as of 01.01.2020)