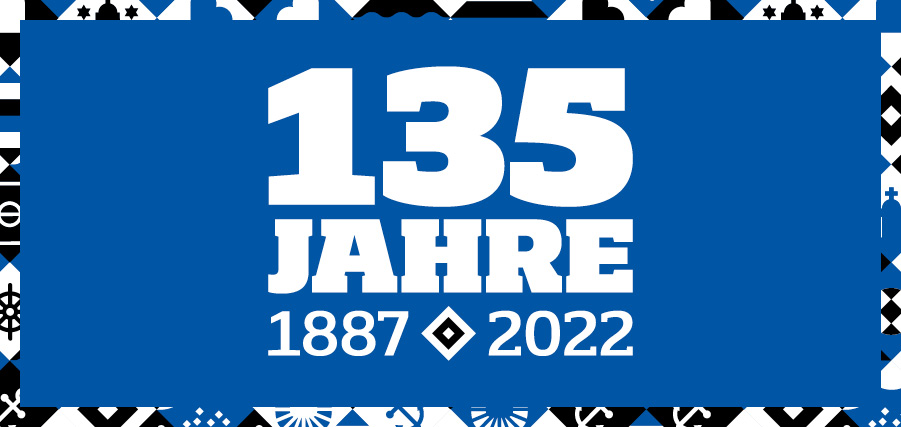 29th September: HSV Celebrates its Birthday!
135 years ago today, the first predecessor club of the Hamburger SV was founded and laid the foundations for the extraordinary history of the HSV and for today's birthday
Today, 29 September, HSV celebrates its 135th birthday, because exactly 135 years ago the foundation stone was laid for HSV as we know it today. At that time not yet as HSV, but as Sport-Club Germania von 1887, the oldest of the three parent clubs of Hamburger SV. The date of 29 September 1887 was therefore later adopted as the official founding date of HSV when SC Germania and FC Falke 1906 joined Hamburger Sport-Verein von 1888 (formerly Hamburger Fußball-Club) in 1919.
Three clubs that joined forces to later become Hamburg's biggest football attraction - that is the history of HSV. Incidentally, this can best be experienced in the HSV Museum. On the occasion of the club's 135th birthday, the hallowed halls of the HSV will open their doors free of charge up to and including the coming weekend and invite visitors to take a journey through time into the history of the club.
There, everything can be experienced once again. From the founding of the club and its first steps, to the great successes in the 1970s and 1980s, to the most recent special features of this special club that is close to the hearts of so many people. And this has been the case for 135 years, which is why we asked 135 people around HSV: What does HSV mean to you? The result is a very beautiful HSV birthday video that clearly shows the bond between club and fans. 135 years of HSV in 135 seconds.