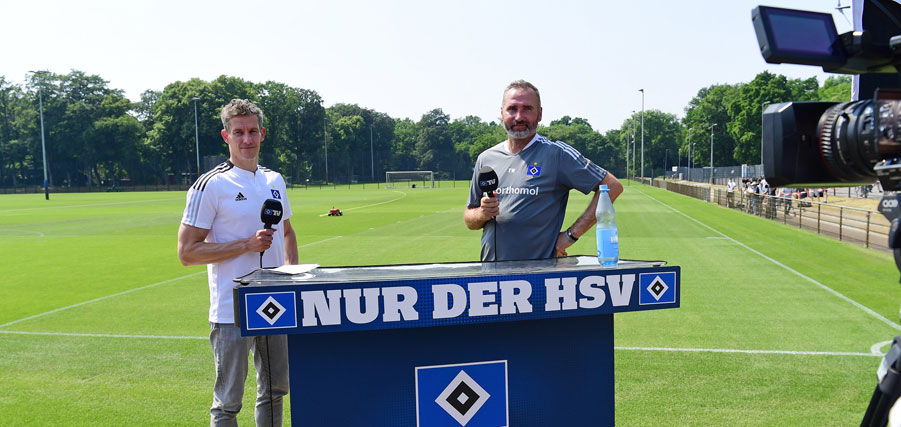 From 2 p.m.: Training kick-off live on HSVtv
HSV will officially kick off the new 2022/23 season on Monday at 2 p.m. HSVtv will broadcast the training kick-off with coach Tim Walter and his team live.
On Monday (20 June), the official start of the season will take place on the training pitches at the Volksparkstadion. At 2 p.m., coach Tim Walter will ask his team to train for the first time in the new season after the Red Shorts completed their performance tests at the weekend.
This means that the summer break is over and things are really getting started again, after all, the period until the start of compulsory matches is very short anyway. The new second division season begins for HSV on the weekend of 16/17 July with an away game in Braunschweig.
All information on the 2022/23 season schedule can be found here.
Prior to that, the coaching staff and the team will spend a week at the training camp in Styria from 25 June to 2 July, laying the foundations for a successful 2022/23 season, especially in the areas of play and tactics.
All information about the training camp in Austria can be found here.
In the coming weeks, Tim Walter and his team will be preparing for the season opener at Eintracht Braunschweig. So be there from the start and tune in to HSVtv on Monday at 2pm when the team kicks off the season.