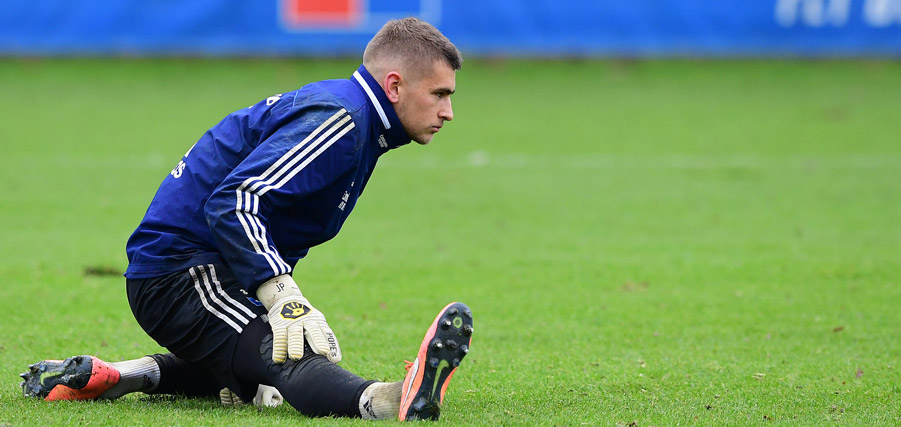 Julian Pollersbeck tears ankle ligaments
The HSV 'keeper injured himself in training on Tuesday and shall be missing for the foreseeable future.
The medical team's worst fears were confirmed on Tuesday (7th January) as their initial diagnosis turned out to be spot on, as Julian Pollersbeck shall have to spend the next few weeks on the sidelines. Having ended training early after landing awkwardly on his foot, the 25-year-old was assessed by Sebastian Capel and the rehabilitation team. Further tests at the UKE university hospital followed, with Capel's initial diagnosis proving to be correct, as the goalkeeper had torn ligaments in his left ankle. It is expected that Pollersbeck will be out of action for four to six weeks, meaning that he won't travel with the team to Lagos in Portugal for the club's winter training camp next week.