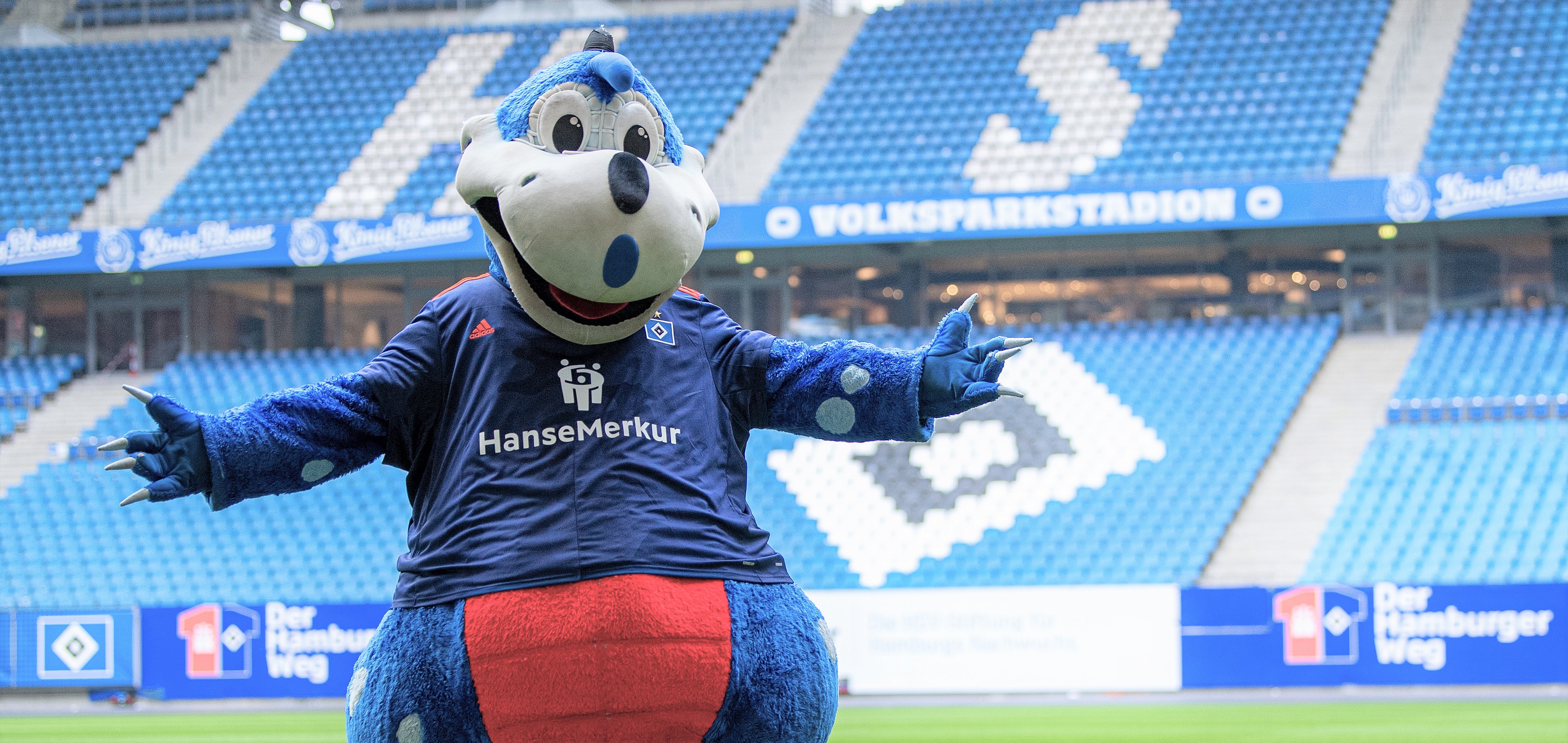 Profile: Dino Hermann
Do you know when Dino was born and who his role model is? Here you can learn all of the key information about our favourite mascot.
Name:
Dino Hermann
Born:
24th August 2003
Home:
Volksparkstadion
Position:
HSV mascot
Height:
2.10m
Weighs:
Probably a bit too much
Favourite food:
Pizza
Favourite song:
DU bist der HSV
Favourite colours:
blue, white and black
Favourite position:
Goalkeeper
Favourite car:
Dino-Mobil
Hobbies:
Supporting HSV, mucking about and interacting with young HSV fans
What I can't stand:
Unfairness
Role model:
Hermann Rieger
Who I would like to meet:
Gunnersaurus, the Arsenal mascot in England
Something I'll never forget:
The amazing atmosphere at the Volksparkstadion in 2003 in the game against Bayern Munich as I hatched from my egg.
A perfect day for Dino:
Have a long sleep, eat pizza and hang out with my mascot friends Hertinho, Wölfi, Jünter, Emma, Eddi and Co. Of course I love to be at HSV home games as well.
Motto:
Nur der HSV
---
You can find Dino at the Hanse-Merkur Family block (Familienblock) before every home game and can take a picture with him for free.
You can even invite Hermann to your home or company and celebrate a special occasion with him!