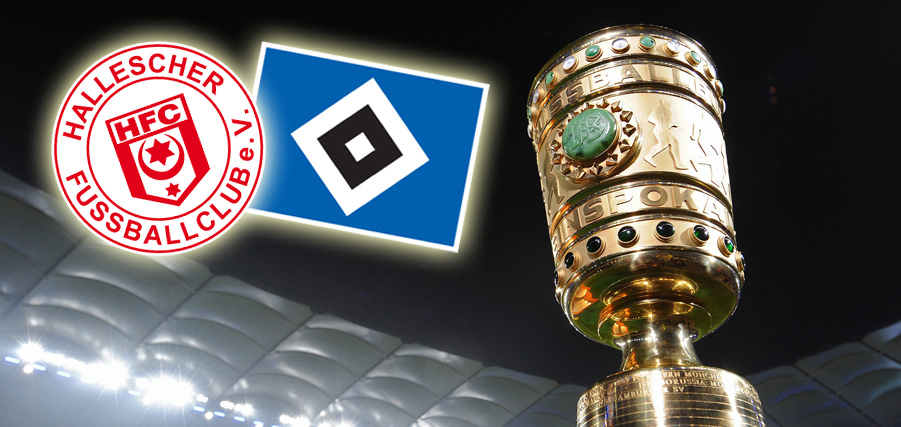 DFB Cup Rd.2: HSV to Halleschen FC
The Rothosen have been drawn away to Halleschen FC in round 2 of the 2016/17 DFB Cup. Halle eliminated 1. FC Kaiserslautern in round 1.
HSV travel to face Halleschen FC in round 2 of the DFB Cup. The draw was made on German TV on Friday, following the 6-0 thrashing of Werder Bremen by reigning champions Bayern Munich in the official season-opening game on Friday night (August 26). The balls were pulled out of the hat by Germany Team manager Oliver Bierhoff. HSV were the fourth team in the draw.
HSV were the visitors on September 20th 2011 as Halleschen FC opened their brand new Erdgas Sportparks stadium. This time though there will be no friendly game as both sides look to progress to round 3. HSV's third division hosts knocked out Kaiserslautern 4-3 after extra time in round 1. HSV won 1-0 away to FC Zwickau in their first round tie last Monday night.
The round 2 DFB Cup games will be played on October 25 and 26. Exact details have yet to be published.
An overview:
Round 2 Tue. 25.10. / Wed. 26.10.2016
Round 3 Tue. 07.02./ Wed. 08.02.2017
Quarter finals Tue. 28.02./ Wed. 01.03.2017
Semi-finals Tue. 25.04. / Wed. 26.04.2017
Final in Berlin Sat. 27.05.2017