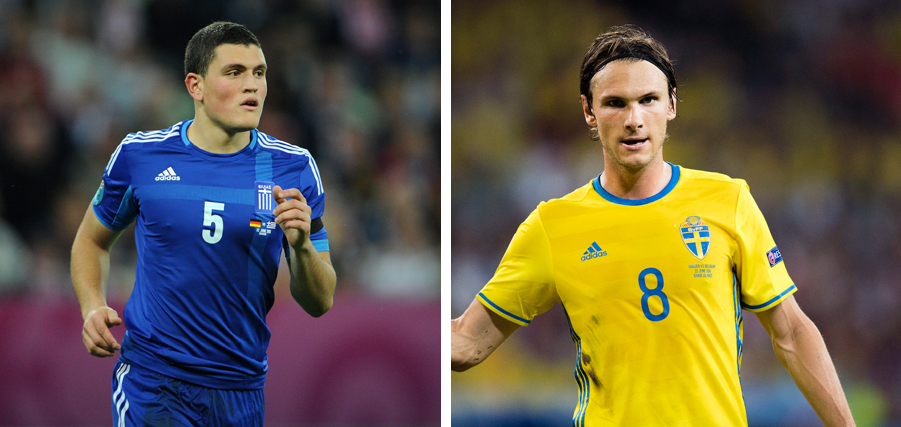 Ekdal and Papadopoulous draw tough opponents for World Cup play-offs
On Tuesday afternoon, the draw for the World Cup qualification play-offs was carried out in Zurich. Sweden and Ekdal as well as Papadopoulos and Greece both now face a difficult challenge to qualify for next year's tournament in Russia.
HSV already have two representatives in the World Cup, although they are still hoping for two more. After Gotuku Sakai and Japan had already made it to the World Cup in the last international break, Filip Kostic and Serbia qualified last week after finishing first in their group. Albin Ekdal and Kyriakos Papadopoulos have the chance to join them in the world's biggest football tournament, but Sweden and Greece have to make it through the play-off round to do so.
Ekdal's Sweden drew the worst team possible in Tuesday's draw. "Of all the teams that we could have drawn, they are by far the toughest," said Ekdal just after he found out who they'd be playing. "Italy have a lot of experience in big tournaments, but their current team isn't as strong as those past teams. We're the underdogs though, but I fully believe that we can win. It'll be a hard-fought game between us and we're looking forward to the challenge."
It's not much easier for Papadopoulos' Greece either. They will face Croatia in the play-off round. "They'll be really hard opponents, but our team has shown that we can play in these big games and give our all," said Papadopoulos. "Our chances are at about 50-50. I think that it'll come down to the day in all honesty. Whoever is prepared better will win!"
The play-off round will take place in the November international break. Greece will play on 9th and 12th November, while Sweden's games will happen on the 10th and 13th November. All of the kickoff times will be at 20:45 CEST.