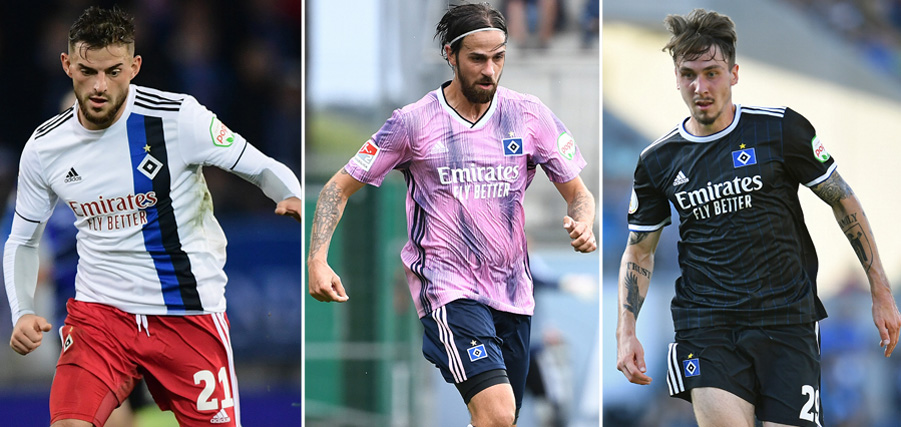 HSV kits prove a hit with the fans
The stylish home kit is almost already sold out, whilst the sales figures for the away and third kits are far outperforming last season's numbers.
The demand for the HSV kits for the 2019/20 season has far exceeded expectations; the sales figures are incomparable to the amount of jerseys sold by the same point last season.
The white home shirt with the blue and black stripe around the diamond is proving to be particularly popular, with twice as many having already been sold compared to last season's more simple white and blue number. Unfortunately, the huge demand also means that the home kit is almost sold out already, with only a small number of sizes still available. A second delivery from kit supplier Adidas has already taken place, merely providing a temporary stopgap, as the majority of this delivery has been snapped up. Another production run would take a vast amount of time, meaning that the shirts would only be available after the end of the current season, meaning that another batch of the home shirt will not be taking place.
If you would like to secure a kit from the current season, the light pink away kit or black third shirt are the best options, with both jerseys already proving more popular than their predecessors last season. The black third kit is currently only available in a small number of sizes, but the good news is that the club shop are expecting a restock in the coming weeks, so that the kit is available in all sizes ready in time for Christmas.
HSV would like to say thank you for the unexpectedly high demand for the kits!