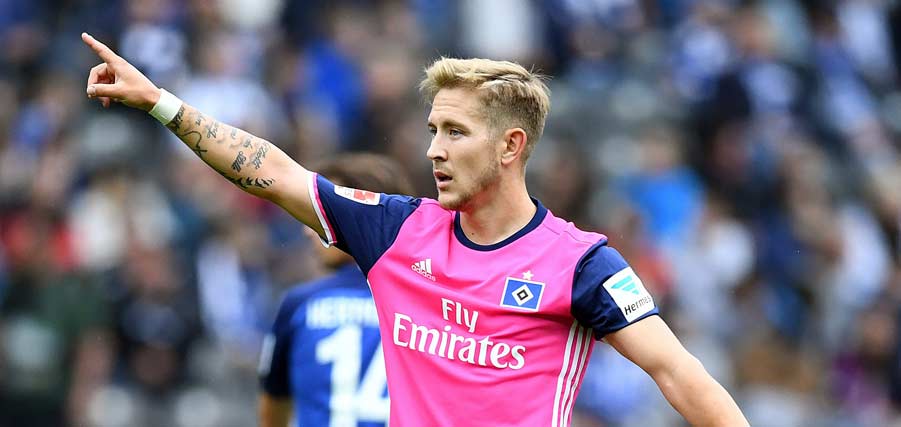 Votes for the game
01.10.16
"I'm sure we can do it..."
The Rothosen protagonists we spoke to in the mixed zone inside the Olympic stadium in Berlin following the 0-2 matchday 6 defeat were naturally disappointed but also upbeat with regard to the future. HSV.de gathered the following reaction.
Improvement up front but still no luck in front of goal. The mood was one of disappointment in the mixed zone after the game as HSV once again returned home from their travels empty handed. Everyone was soon looking ahead though. There were good aspects under new head coach Markus Gisdol and confidence is high that if everyone sticks together they can break free of the current situation. Here is what was said in Berlin.
Lewis Holtby: It was a decent game from us. It was end to end stuff in the first half and both sides had plenty of scoring chances. But it just won't go in for us at the moment and then Hertha score. We regained control though not long after going behind and created further chances in the process. We just don't have that bit of luck you need. I can remember several situations from the game. Kostic had a load of good chances and is usually good for a goal. Them Müller put the rebound away from my shot but was just offside. Complaining won't help anyone. We have to look ahead and get stuck in together. I am sure that we can get out of it and that we will be successful again. We can count ourselves very lucky that we have such amazing fans. They were wonderful again today and are right behind us.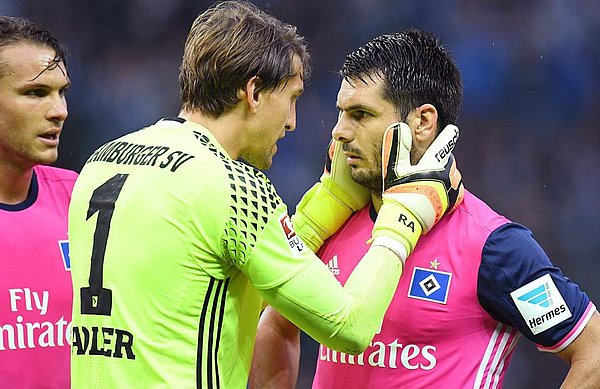 Rene Adler: We lost against good opposition today. Hertha are rightly in second place in the table and were more efficient in front of goal. Things became twice as tough after we fell behind because Hertha were so tight and well organised. We should not have conceded the second goal because we had several chances to avoid giving away a penalty during the build up to it. Such things happen when you are down on your luck, then one thing leads to another. We have to stick together and get out of the situation together. Obviously the influence of a new coach does not work wonders right away but I think we are on the right track. We will practise working against the ball and creating scoring chances during the impending international break.
Markus Gisdol: Congratulations to Pal Dardai and Hertha. They have a solid shape to their game and are difficult to play. We gave a good account of ourselves. I don't like the score but I am assessing the team performance as a whole. We had as many good chances as Hertha before the break. We began the second half in dominant mood only to give away a penalty at the wrong time. I am confident that we can get out of our current situation. 16 chances away from home is a decent tally. We won't become an attacking team who takes every chance overnight.
Pal Dardai (Hertha coach): We made some changes during the week and prepared for the game knowing full well that HSV would have extra motivation aftre getting a new head coach. It was a good Bundesliga match h with plenty of chances. We sat back to hit them on the break after we took the lead, only to allow them to press us too far back in our own half. The second goal came at the perfect time. Congratulations to HSV and their new coach for putting a good team together so quickly.