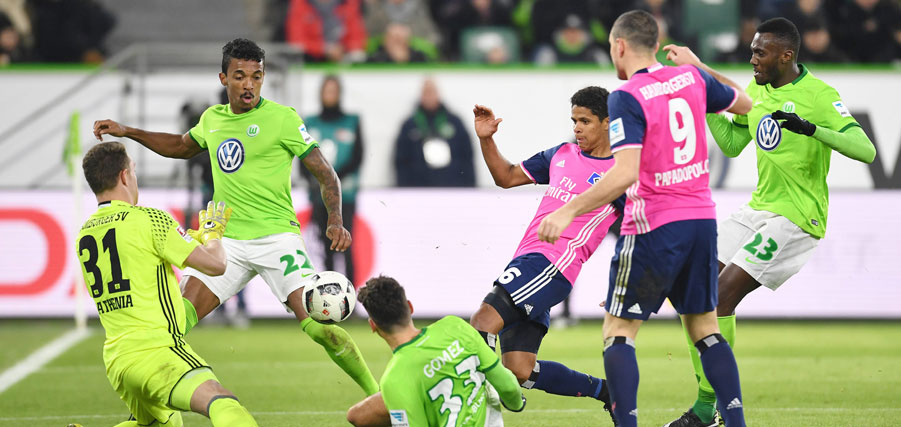 Voices for the Match
21.01.17
"We would have deserved a point"
HSV narrowly lost 0-1 at VfL Wolfsburg in a matchday 17 encounter on Saturday afternoon. Despite being a man down for an hour, the result could have been very different. Hardly surprising then that the Hamburg protagonists felt down on their luck as we gathered the following post-match reaction in the mixed zone after the game at the VW Arena.
HSV fought so hard during the unlucky 0-1 loss in Wolfsburg, matching the home side on all fronts despite playing with ten men for over an hour. Just as the Rothosen looked the more likely team to score, Wolfsburg launched a lightning quick counter attack which was rounded off with the winning goal by Mario Gomez late in the game. Read here what was said after the game.
Mergim Mavraj: We aregutted with the result. We conceded at the worst possible time but it was our own fault, allowing a counter attack to happen so late in the game while a man down. I am a positive person and saw us play well at timestoday. We lost Johan Djourou before the game and lost another key player as Albin Ekdal was sent off after just over half an hour. We defended well and did not run out of energy despite being a man down. We must learn from the game and remain strong. We did not play like a relegation-haunted side.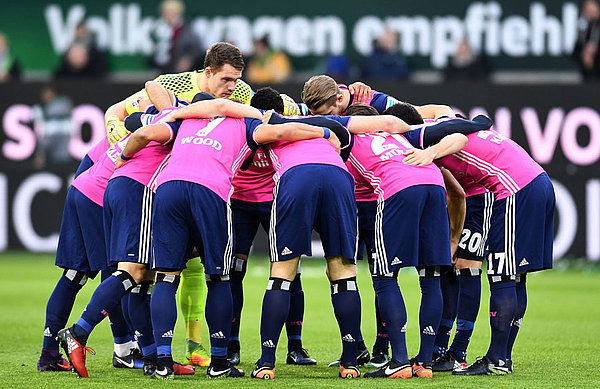 Christian Mathenia: Of course we are gutted. I think we played well with ten men for 84 minutes. Then Albin was sent off and it is not the first time this season where we have shot ourselves in the foot. Despite the setback the mood in the team at half time was good. We all believed we could get a positive result. We didn't only want a point, but hoped for a chance to land a sucker punch on the counter attack. It is sad that we were left empty handed after fighting so hard but that's football. We must now focus on the visit of Ingolstadt in Hamburg on Saturday and continue to play with confidence. That is the only way we can repeat the form we showed leading up to the winter break.
Jens Todt: This defeat really hurts, because we conceded the only goal during a period where we looked likelier to score. The overall performance was good though. The team played for Albin and fought superbly. We would have deserved a point but sometimes you lose such games when you are so low. Our new central defensive pairing played as if they had been here for years, fighting hard and never shirking a challenge.
Markus Gisdol: We are disappointed and alittleangry becuase we should have taken at least a point home with us today. The sending off was annoying and of course didn't help. My team accepted the situation and showed a good reaction. Theyscored during a period where we looked likelier to score. We should have still taken a point despite being down to ten men, which is why I am not satisfied with the result but satisfied with how my team performed.