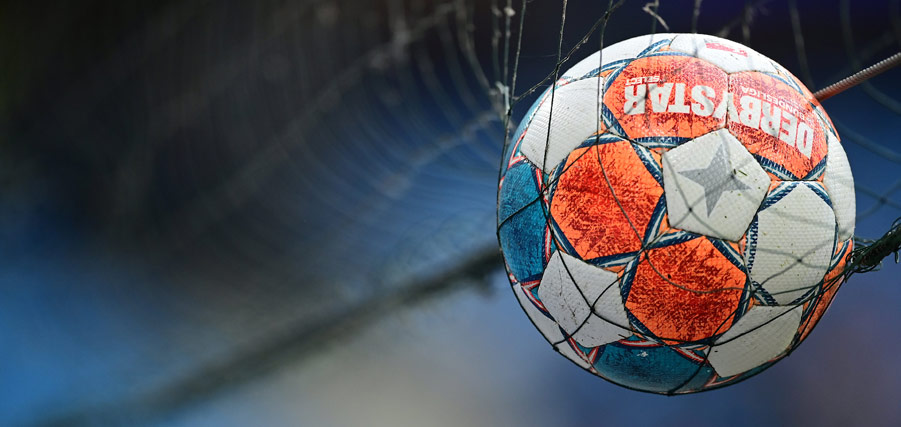 Season opener in Braunschweig: The new fixture list is set
Hamburger SV open their 2022/23 second division season at promoted side Eintracht Braunschweig. Here is an overview of all HSV pairings and the match dates for the first half of the season.
The German Football League (DFL) presented the match schedule for the new second division season on Friday (17 June). The 2022/23 season will open on 15 July with the match between 1. FC Kaiserslautern and Hannover 96, while HSV will start on 16 or 17 July with an away match at promoted Eintracht Braunschweig. The first home game will be against Hansa Rostock the following weekend, before the next match at the Volksparkstadion is against 1. FC Heidenheim. You can find all the first-round pairings of the Rothosen in the overview, the exact schedules will follow in the next few weeks.
Matchday|Date|Play
01. Spieltag|16.-17.07.2022|Eintr. Braunschweig - HSV
02. Spieltag|22.-24.07.2022|HSV - Hansa Rostock | Ticket info
03. Spieltag|05.-07.08.2022|HSV - 1. FC Heidenheim | Ticket info
04. Spieltag|12.-14.08.2022|Arminia Bielefeld - HSV
05. Spieltag|19.-21.08.2022|HSV - Darmstadt 98
06. Spieltag|26.-28.08.2022|1. FC Nürnberg - HSV
07. Spieltag|02.-04.09.2022|HSV - Karlsruher SC
08. Spieltag|09.-11.09.2022|Holstein Kiel - HSV
09. Spieltag|16.-18.09.2022|HSV - Fort. Düsseldorf
10. Spieltag|30.09.-02.10.2022|Hannover 96 - HSV
11. Spieltag|07.-09.10.2022|HSV - 1. FC K'lautern
12. Spieltag|14.-16.10.2022|FC St. Pauli - HSV
13. Spieltag|21.-23.10.2022|HSV - 1. FC Magdeburg
14. Spieltag|28.-30.10.2022|SC Paderborn - HSV
15. Spieltag|04.-06.11.2022|HSV - Jahn Regensburg
16. Spieltag|08.-10.11.2022|Greuther Fürth - HSV
17. Spieltag|11.-13.11.2022|HSV - SV Sandhausen