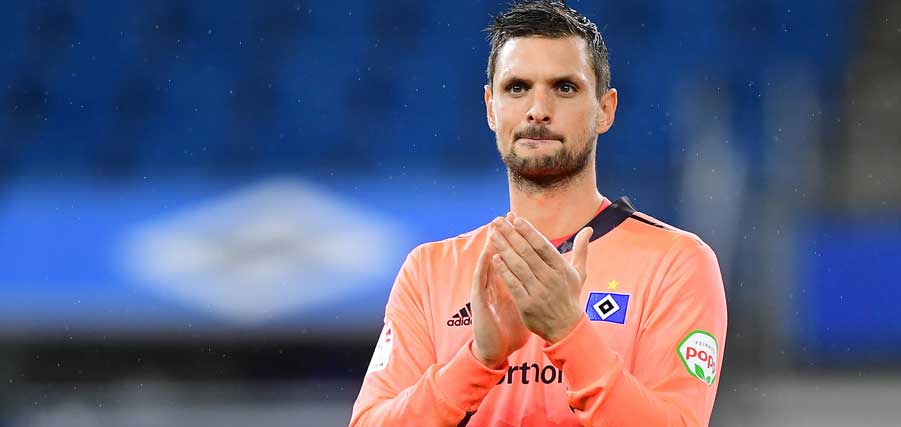 Sven Ulreich to leave HSV
Both parties have agreed to release the goalkeeper from his contract early. Ulreich would like to thank both the club and the fans.
HSV and Sven Ulreich will part ways ahead of the upcoming season. The decision was reached mutually, after an open analysis of the most recent campaign. The 32-year-old's time at HSV ends after just eight months, with both parties agreeing on an early release from his contract, which was set to run until 2023. "First, I would like to say thank you to Sven. We always had an open and honest exchange with one another. Things don't always go as planned or as hoped. That's why we decided, together with Sven, to dissolve his contract and to allow him to find a new opportunity for himself. I wish Sven all the best for the future," said sporting director Michael Mutzel.
Ulreich joined HSV in October 2020 from FC Bayern München and immediately became the club's first-choice goalkeeper. He made 32 appearances for the Rothosen in 2020/21, keeping nine clean sheets in the process. However, he had other goals in mind as well. "The fans, the club and of course myself had all hoped that last season would end differently than it did. During our joint analysis, we arrived at the conclusion that it would be best for everyone involved if we parted ways this summer. I would like to say thank you to HSV as well as the fans, and wish the club all the best for the upcoming season," said Ulreich.
HSV would also like to wish Sven Ulreich and his family all the best for the future.