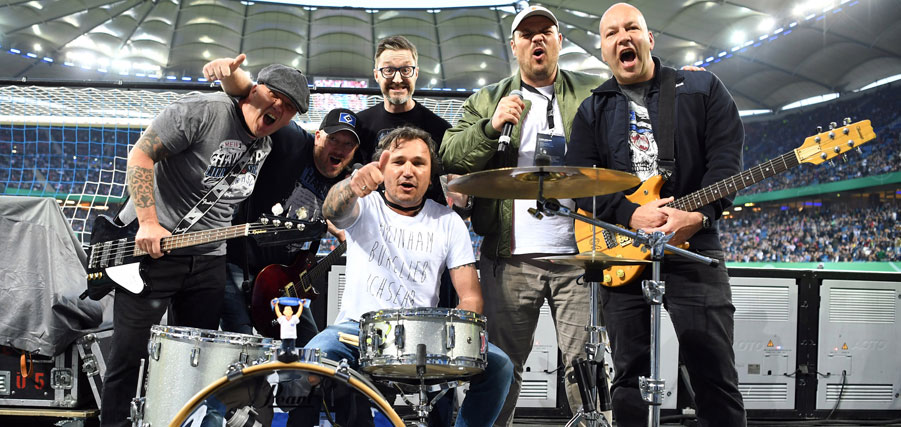 #HSVF95: "Abschlach!" live at the Volkspark
At the home match against Fortuna Düsseldorf, "Abschlach!" will perform live at the Volksparkstadion on Saturday, perform two songs and heat up the atmosphere.
On Saturday (16 October), HSV will face Fortuna Düsseldorf in their match of the 10th matchday, kick-off for the floodlit home game is at 8.30 pm. This match is already something very special, as it will be the first HSV home match under 2G conditions and thus, for the first time in 19 months, standing room, beer serving as well as the lifted mask and distance obligation will ensure a real stadium feeling. And on top of that, there will also be a musical highlight: Immediately before kick-off, "Abschlach!" will perform live in the stadium and, in addition to the classic "Mein Hamburg lieb' ich sehr" (I love my Hamburg very much), will also perform the latest hit "Wir sind der HSV" (We are HSV) and get all the spectators in the right mood for the top match of the 2nd division. Volkspark, floodlights and now also "Abschlach! - you really can't get more stadium feeling than that!
If you want to be there live in the Volksparkstadion, You can still get tickets here , More than 33,000 tickets have already been sold.