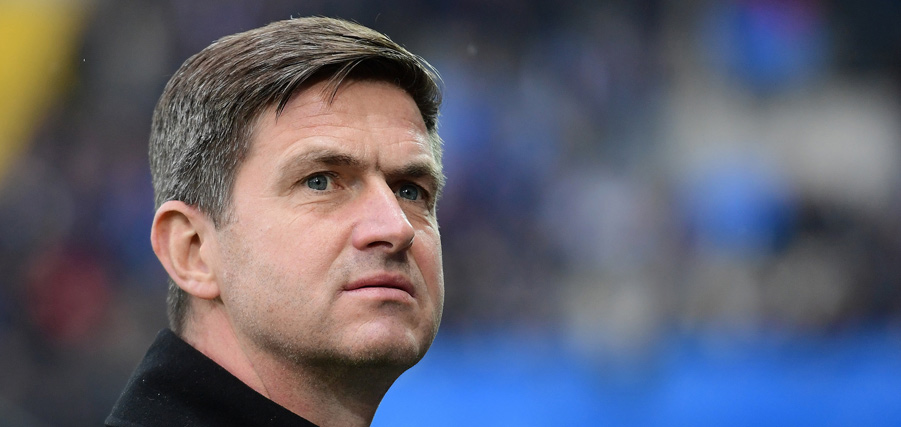 Becker: "This behaviour is unacceptable"
In interview, Ralf Becker explains the measures taken by the club against Lewis Holtby after it was announced that the midfielder would not play for HSV again.
Lewis Holtby will train with the U21s until the end of the season. The midfielder was told of the decision on Monday after a discussion with head of sport Ralf Becker. The decision comes in response to misconduct committed by Holtby on the Saturday before the team's trip to face 1. FC Union Berlin. Holtby approached head coach Hannes Wolf after training and insisted that he did not wish to travel to Berlin with the squad. Ralf Becker explained the reasoning behind the decision in an interview.

It was decided today that Lewis Holtby will play no more part in the first team squad and will train with the U21s until the end of the season. How was that decision reached?
Becker: The day before our important away game against Union, Lewis approached the coach and said that he didn't want to make the trip. That was his reaction to not being part the starting XI group in training. He also declared this in front of the team. Later on he changed his stance and said that he had made a mistake. But after the whole team had witnessed it, we believed that he no longer had the belief or heart to help us achieve our goals. With this attitude, we will not achieve our goals in the coming games and therefore have taken measures. This behaviour is unacceptable.
You addressed the incident yesterday after the game. Why did you choose this moment?

I would like to point out one thing: the situation with Lewis Holtby had nothing to do with the team's performance or the game against Union Berlin and it shouldn't be an excuse for it. For us it was clear that we wanted normality before the game, and purposely didn't communicate it. We did everything to ensure that this issue wasn't public knowledge. After the game, I was specifically approached about the experienced players and the omission of Lewis Holtby. That's why we explained it.

You also said that you have to see which players you can rely on. What do you expect from the players for the last three games of the season?
We are expecting players who will give everything until the end for the club and put personal interests second. With two home games and the game against Paderborn, we have a few chances. No matter their age, everyone has an obligation to give everything to tackle the task at hand.