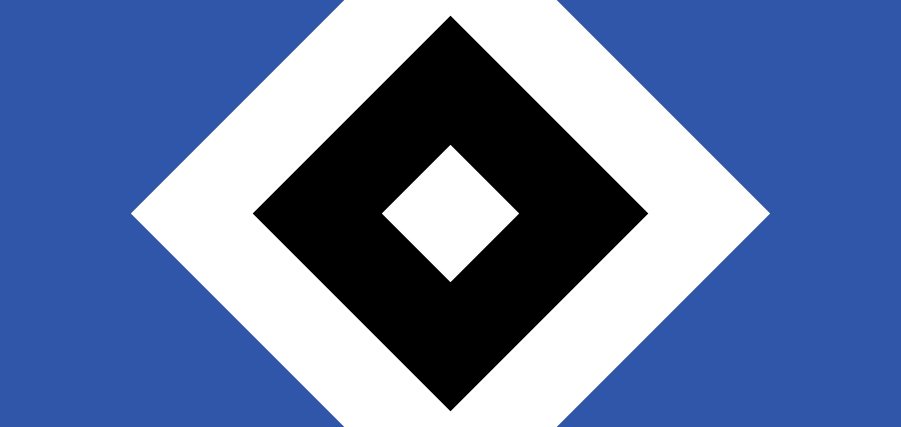 HSV part of new pilot project aimed at improving police-fan relations
The DFB is trialling a new project from the start of the 2. Liga season on Friday (26th July), looking to review matchdays from the perspective of both fans and security personnel, to avoid conflict between the two parties. HSV is one of seven second division clubs taking part in the scheme.
On Friday the 2. Liga season 2019/20 gets underway with VfB Stuttgart against Hannover 96, before HSV get their campaign up and running on Sunday against SV Darmstadt 98. The DFB are also planning to start the season off in the right way, launching a pilot project, with the aim of improving relations between fans and security personnel, of which HSV and six other second division teams are taking part.
This is how it works: every single HSV fan has the opportunity up to three days after every league game to fill out an online questionnaire, reporting the positive as well as negative impressions of their matchday experience. At the same time feedback will also be collected from the police, functionaries at HSV, security personnel and the fan support team. A neutral party will then try and make sense of the whole picture, identifying potential conflicts and if necessary organising and moderating discussions between the parties to address these topics. The various project co-ordinators will then decide based on specially-defined criteria, whether a deeper re-working of the matchday experience is needed. The aim is, through reviewing potential conflict situations, to create mutual understanding and ideally to agree to solutions with the involvement of the fans.
"We want to open dialogue and help to contribute to more understanding between fans and the security personnel," explained DFB department head Stefanie Schulte. "In the event of a successful pilot phase we want to test the possibility of expanding the practice to all three divisions."
Fürth, Hannover, Heidenheim, Karlsruhe, Osnabrück and Wiesbaden have all signed up to the initiative, financed by the Daniel Nivel Foundation. CEval GmbH are responsible for the implementation of the project, with the company already having run the quality certification process for fan projects. The project will take place during the first half of the season, with the results then evaluated and a league-wide implementation a possibility at that point.
The Daniel Nivel Foundation is named after the French Gendarme Daniel Nivel, who during the 1998 World Cup was brutally beaten by German hooligans. Nivel fell into a six-week coma and suffered serious long-term damage. In October 2000 the DFB, FIFA and other partners founded the foundation, which since then has supported projects, which lead to a better relationship between fans and the police force.