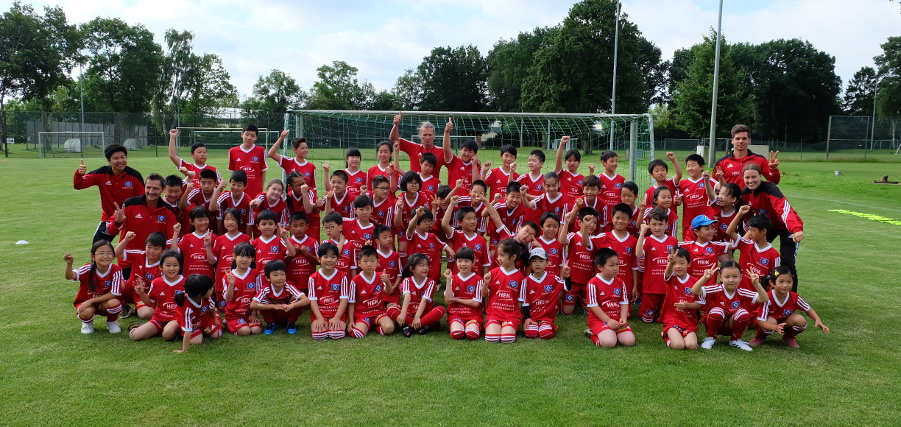 HSV to open football schools in China
In collaboration with Changshi Sky Sports & Technology Ltd., HSV have opened a new football school in the Far East.
Hamburger SV is continuing to broaden its international reach. Together with Chinese partner Changshi Sports, HSV are proud to be able to offer local children between the ages of five to 13 the opportunity to take part in football training from August 2018. Four football schools are to be opened at first, namely in Harbin (Heilongjiang Province), Ji'Nan (Shadong Province), Luzhou and Zigong (both Sichuan Province). The training elements and techniques that are employed at HSV will be adapted to the respective Chinese markets and carried out by full-time coaches. All coaches will have the chance to continue their coaching training in Hamburg. There will also be a course that will take place in China.
"We're really happy that the collective number of participants at HSV football schools has now grown to 11,000 - the most in Germany. We are now going to utilise the experience we have gained to expand to the Chinese market," says Florian Riepe, director of international marketing at HSV. Sporting director Bernhard Peters adds: "Thanks to our football camps, our scouts get to see hundreds of young players in action and gain a good overview of the exciting, local talents coming through in and around Hamburg. It's a hugely important part of our youth development process. Now we're excited to share our experiences and knowledge with our Chinese partner, Changshi Sports."