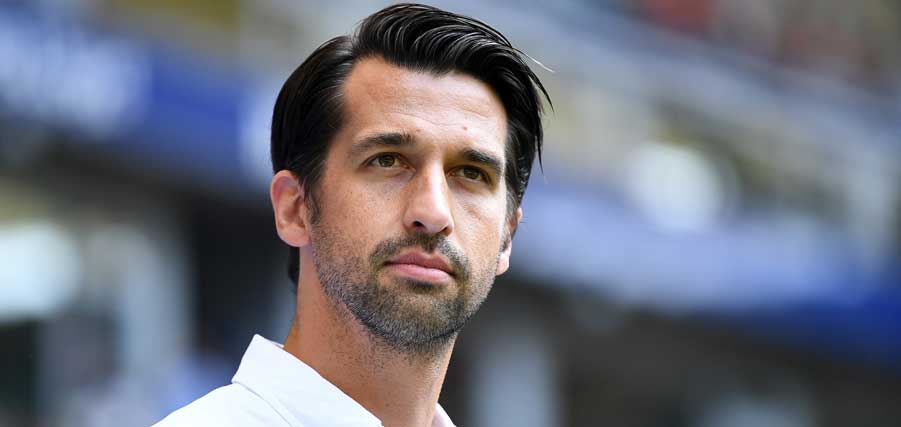 "We don't tolerate the incident, but also won't hang Toni out to dry"
The HSV Head of Sport comments on the incident after the cup defeat in Dresden.
HSV's cup defeat to Dynamo Dresden saw an unsavoury aftermath to the 4-1 victory for the hosts on the pitch. After the game had finished, centre-back Toni Leistner was insulted from a block of Dynamo fans whilst he was waiting to give an interview to Sky Sport Germany. As a fan continued to scream incredibly personal insults at Leistner, the defender climbed into the stands and confronted the perpetrator, leading to pushing and shoving, which Leistner eventually left.
Later that evening the new signing apologised for his mistake via Instagram. The DFB's control committee informed HSV on Tuesday morning, that it had begun its investigation into Leistner's behaviour.
HSV executive Jonas Boldt had these words to say on the incident: "We have investigated what happened last night in Dresden, looked at the video of the incident as well as listened to eyewitness accounts. Toni came to us and the team after his social media post and apologised profusely for his actions. We made it clear to him that we don't tolerate what happened, but have to find an internal way to deal with the situation. But we also assured him that he won't be hung out to dry by us due to his actions. We should and have to work on the circumstances of the incident alongside our internal investigation and actively ensure that such incidents are avoided in future. The level of the comments that Toni had to hear from the stands are ineffable and unfortunately not an exception any more. In football and society as a whole, we have to combat such drastic insults, whether they be insulting, homophobic or racist. I am very happy that the majority of the Dresden fans and the club itself evaluated the situation prudently and objectively and also communicated this to the public."