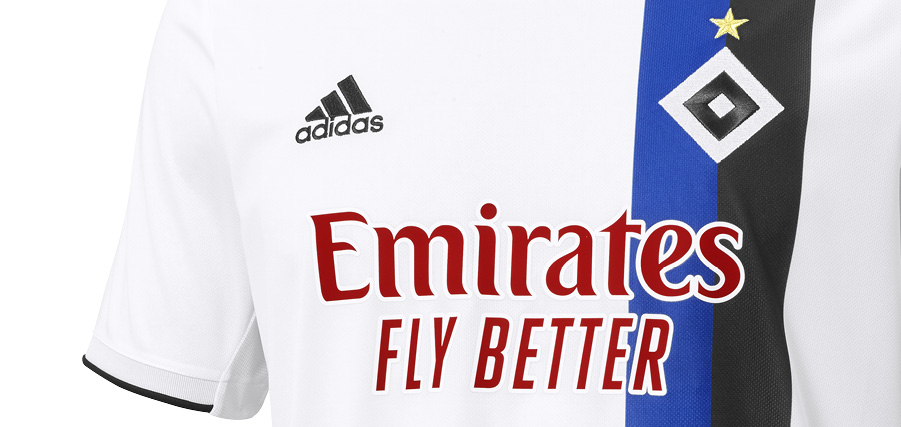 Thank you, Emirates!
As the 2019/20 season comes to a close, so does the partnership between HSV and Emirates airline. The company's name had been front and centre on the first team's shirts for the past 14 years.
At the beginning of the 2006/07 season, the largest international airline, Emirates, became the main sponsor of HSV and adorned the club's shirts with its iconic name for 14 consecutive seasons. After this intense and eventful time together, characterized by trusting and harmonious teamwork between both parties, the partnership between HSV and the Dubai-based airline has drawn to a close with the end of the 2019/20 season.
Emirates was a mainstay on the shirts of the HSV players on the pitch and the fans in the Volksparkstadion during highs and lows, emotional moments and formative experiences. Both Emirates and HSV highly benefitted from the tight-knit partnership over the years. Whilst the official partnership will not continue for the upcoming season, the trust built up during the 14-year period will mean the connection between the two shall remain.
The whole of HSV says thank you for a constructive and inspiring partnership as well as an appreciation for its long-standing main sponsor who was far more than that during that time. HSV wishes Emirates all the best for the future. In Hamburg you say 'Tschüs!' – it means you will see each other again!