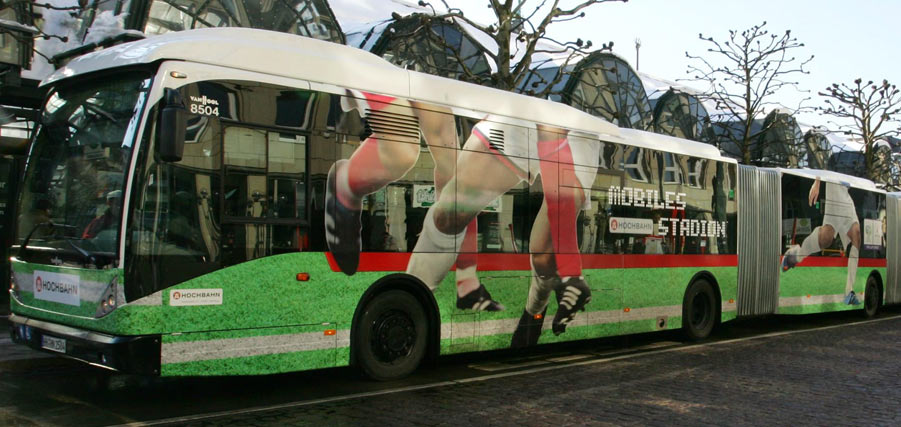 Traffic warning! Please be aware of the travel advice for tomorrow's game
If you are planning on driving to the home game against Stuttgart tomorrow you will encounter considerable difficulties, as the A7 autobahn is completely closed between Schnelsen-Nord and the Hamburg Nordwest (North-west) triangle. HSV recommends travelling by public transport.
For the home game against VfB Stuttgart on Saturday (26th October, kick-off 1:00pm), HSV is advising all fans to travel as early as they can to the Volksparkstadion by public transport. The reason for the recommendation is the complete closure of the A7 autobahn between Schnelsen-Nord and the Hamburg Nordwest (North-west) triangle. The surrounding roads are guaranteed to be overflowing with traffic, so that the journey to the stadium will take significantly longer than normal. The HVV (Hamburg public transport network) is increasing the amount of public transport to the stadium, meaning travelling by bus or train is the best alternative to driving. Those who have to drive to the stadium, should plan a significant puffer for their journey, considering that 5,000 people are also expected at an event at the neighbouring Barclaycard Arena.
Park+Ride opportunities are also available through the HVV, by parking at an underground/S-Bahn station and travelling the rest of the way with public transport. More info on the HVV's website.
The shuttle buses from Stellingen station and Othmarschen station shall begin at 8:50am and 11:00am respectively.
Car parks shall be open from 9:00am onwards on Saturday.