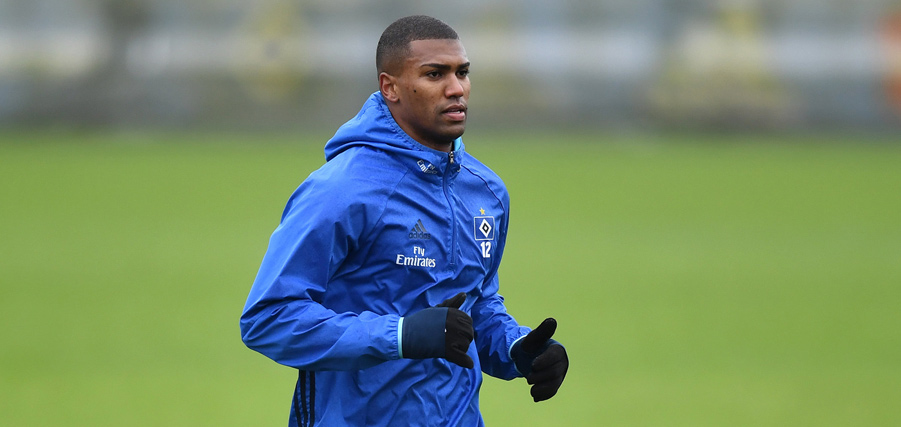 Walace turns over a new leaf
The previously unsettled Brazilian now wants to stay at HSV and is fully motivated to help his side stay in the top flight.
Walace has had a change of heart. The Brazilian, who extended his holiday in his home country over Christmas on his own accord, now wants to stay with HSV, despite previously declaring his desire to leave. "The situation is resolved," confirmed Jens Todt, who had been in close communication with the midfielder and his agent over the last few days. The reason behind the decision ultimately came down to Walace himself. "We've resolved our differences. Walace has pledged his full commitment to the club and to support us going forward," said Todt.
Hollerbach strikes a chord with the midfielder
It's a positive outcome, which the new manager has had a hand in. Hollerbach was keen to speak with the Brazilian ever since his first day on the job on Monday, and make clear that he wants to help him grow as a player, if he buys in completely. There were already some clear signs that progress was being made in training this past week. The 22-year-old regularly found himself in some possible starting lineups, and in between the demanding exercises, he seemed to be enjoying himself with his fellow teammates. Hollerbach seems to have struck a chord with the player. "Walace is very motivated and is ready to give his all in the fight to stay up," confirmed Todt. All signs are pointing to a true fresh start.