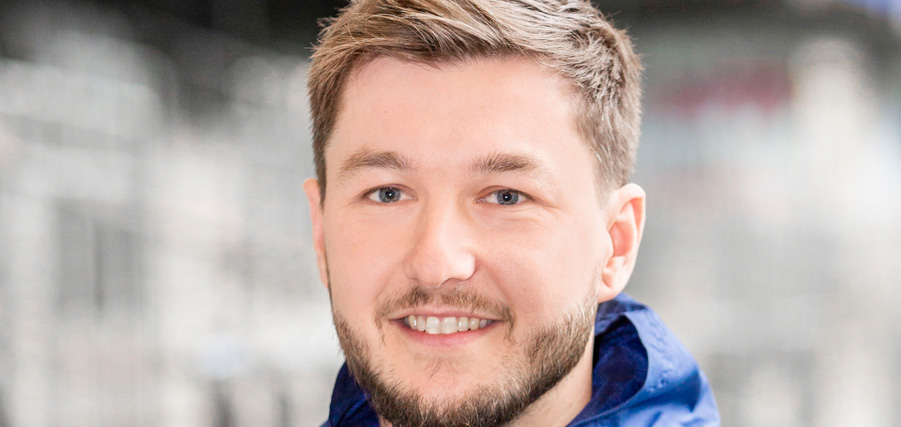 Controlled use of pyrotechnics on Saturday against Karlsruhe: "Nobody has to worry!"
In an interview with HSV.de, the head of fan liaison Cornelius Göbel explains what will happen on Saturday during a controlled pyrotechnic display, which has been given the green light by the Hamburg authorities and the DFB.
HSV is constantly looking for new ideas and solutions when it comes to liaising with fans, and one of the hottest topics is the discussion about the use of pyrotechnics in stadiums. Taking into account the experiences of previous years as well as lengthy discussions with the authorities and different HSV fan groups, the club came to the decision of letting off smoke in a controlled manner during a 2. Liga home game. After the ministry for internal affairs and sport in Hamburg approved the plans, the DFB's prevention, safety and fan culture commission also approved HSV's application on Tuesday (4th February). With the approval of the relevant authorities and the DFB, ten smoke simulators will be used and set off on Saturday (8th February) by a pyrotechnics company just before kick-off against Karlsruher SC, in the space between the supporters in the north stand (Nordtribüne) and the pitch. Cornelius Göbel, head of fan liaison at HSV, spoke to HSV.de about the controlled use of pyrotechnics and how spectators had nothing to fear on Saturday.
HSV has come to the decision that pyrotechnics will be let off in a controlled manner at a home game. How did the relevant parties come to this decision?
Cornelius Göbel: The topic of pyrotechnics has followed HSV and football for years. We recently found an article in a club magazine from the 1960s, pleading with HSV fans not to let off fireworks whilst at Hamburg games, so you can see how long it's been a talking point for us as a club. HSV sees pyrotechnics as part of fan culture. The ways that the topic has been dealt with in the past few years, with tougher sanctions like fines, collective punishments, banning of fan paraphernalia and over-zealous checks by stewards haven't led to less pyrotechnics being let off in stadiums. We are of the opinion that it's necessary to go in a different direction. This can only happen if we speak to each other about it.
What were the discussions like with the various fan groups?
It's a controversial topic. It's important for us to have a public discussion on the topic and try and talk about it in a way that leads to solutions. We are convinced that the vast majority of the active fan scene wants to go in this direction with us. We know that not everyone within the fan scene completely agrees with our stance, but we also know that complete bans are a particularly tasty incentive for some sections of football sub-culture.
Against Karlsruhe on Saturday, ten smoke simulators will be let off in a controlled manner. How will it all pan out?
The smoke simulators will be placed between the pitch and the north stand (Nordtribüne), so in an area of the stadium where there are no spectators. The pyrotechnics will be set off by fans under the watchful eye of the fire brigade. Therefore, there will be enough opportunities to intervene in case anything goes wrong, so no one needs to worry about attending the Volksparkstadion on Saturday.
When some people hear about smoke bombs, they will be put off about coming to the game. How dangerous is setting off these simulators?
I think the best comparison is with music concerts, where controlled pyrotechnics have been let off without a hitch for years. The Volksparkstadion itself has seen pop concerts with the same amount of spectators with large amounts of pyro, always under the watchful eye of the authorities and carried out by professionals, and it will be the same on Saturday. Why this can't happen at football games isn't quite clear.
What expectations does the club have regarding next steps?
First of all, we're looking forward to the pyrotechnics on Saturday because a colourful, lively atmosphere is incredibly important for fan culture. We're right at the start of the discussion about this topic. It would be naïve to believe that ultras will completely stop letting off until-now banned pyrotechnics straight away because of what we're doing on Saturday. Our motivation is to minimise danger, continue the discussion and to raise awareness for controlled usage of pyrotechnics. We can't be certain what this will look like in the future. It's clear to us that there will be setbacks and opposition to what we're doing, but we're convinced this is the right way forward.