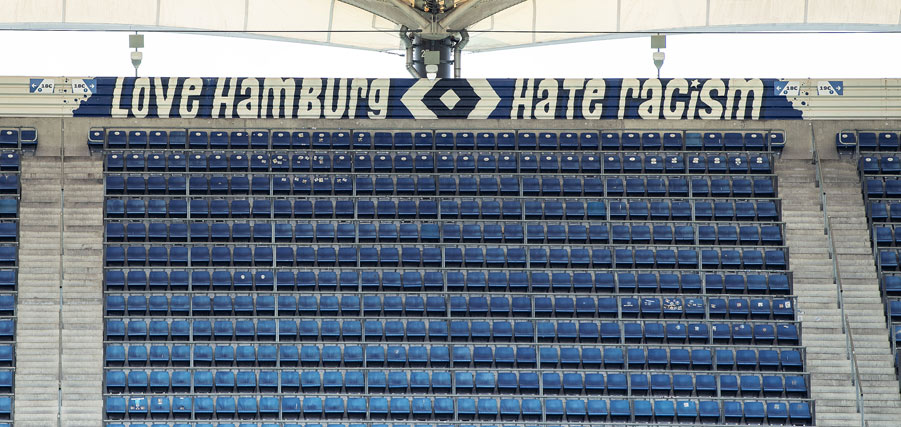 HSV support fair interaction online
This weekend, English football clubs are boycotting social media networks Facebook, Instagram and Twitter to stand up against hate and racism on those platforms. HSV are also actively taking action regarding this important topic.
The internet and especially social media networks allow people all over the world to share their opinions and chat to each other. However, racism, hate and discrimination have become easy to spread across these platforms. After numerous cases of players in England being personally attacked on social media, Premier League clubs, as well as many other clubs outside of the top flight and the Women's Super League teams have all decided to boycott Facebook, Instagram and Twitter this weekend. With this initiative, the football community wants to make a stand against hate on the internet and also force the social media companies to do more against these kinds of comments and posts on their respective platforms.
HSV supports the efforts made by the English clubs towards fairer treatment online. The issue of online abuse is also on Hamburger SV's agenda, already establishing basic liberal rights for all Rothosen as part of the club's constitution (§2 Para. 4) in January 2020. These values are demonstrated in everyday life with several initiatives and the motto 'Raute ist Vielfalt'. In summer 2020, a task force was formed to deal with verbal attacks on social media and to take measures against the perpetrators. Aside from that, the club is active in a number of projects, including those run by the HSV foundation, that tackle the likes of hate speech and discrimination.
HSV is and will remain a liberal-minded club, with no place for extremism, racism and discrimination. We will remain active.