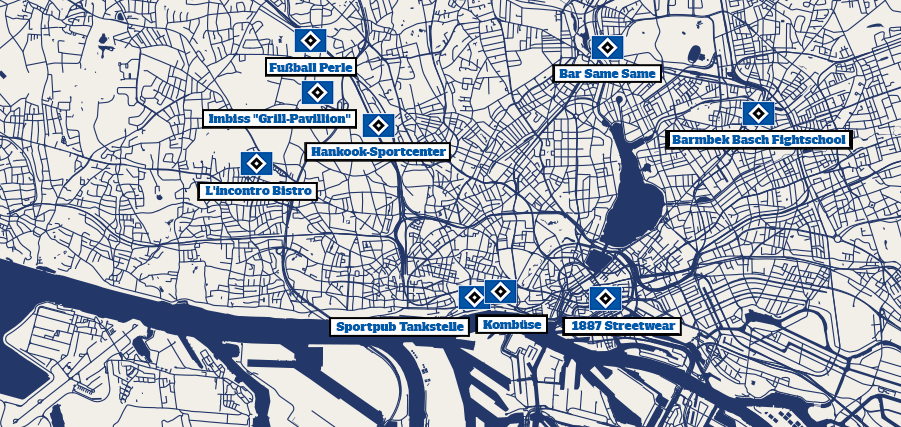 HSVer für Hamburg: Further businesses sign up to initiative
More restaurants, kiosks and small business owners have signed up to the crowdfunding initiative, whilst other businesses are encouraged to take part and receive support from the HSV community.
The Tankstelle pub, the 'Grill-Pavillion' takeaway and the 1887 Shop have already registered for and received support from the HSV community through the #HSVerfürHamburg initiative. Having signed up for free via the GoFundMe site, the nine different small businesses are now able to receive charitable donations on the crowdfunding site, helping them through these difficult times, with a lack of matchday income to deal with due to the postponement of league football until May at the earliest.
"Businesses like this are led by and run for HSV fans. It's not possible to simply replace them once the crisis is over. If these businesses aren't able to survive the crisis, then a part of HSV's culture is gone forever," said Cornelius Göbel, the head tof the HSV fan culture department. For this reason, HSV started the #HSVerfürHamburg initiative. On every matchday, that isn't able to take place as planned due to the coronavirus pandemic, HSV fans are asked to visit the 'GoFundMe' platform, and to donate to the restaurants, pubs, and food and drink stands that they would usually visit on matchday. So far, around €4,000 has been collected for the businesses facing financial difficulties due to the pandemic. It is hoped that more donations will follow over the coming weeks