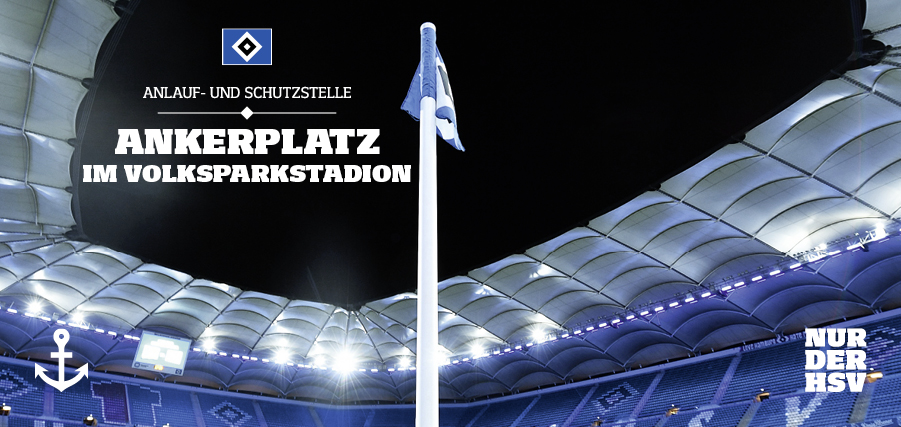 New contact and refuge point for fans at the Volksparkstadion
As part of the new stadium regulations, a contact and refuge point has been introduced at the Volksparkstadion for the start of the Rückrunde.
The stadium regulations for the Volksparkstadion were updated in 2019 with a new clause that deals with anti-discrimination:
"As part of the stadium regulations, any form of racism, sexism, homophobia, anti-Semitism, antiziganism as well as all forms of discrimination that are directed at one group of people, are strictly forbidden."
As part of the new anti-discrimination paragraphs a port-of-call and help centre has been introduced at the Volksparkstadion for the start of the Rückrunde, and saw its first outing last Thursday (30th January) against 1. FC Nürnberg. The aim of the port-of-call is to provide a place of refuge and advice for spectators who have experienced discrimination or violence at the stadium.
"We believe that this new post is an important improvement at the Volksparkstadion" HSV chairman Bernd Hoffmann explained. "As an open-minded football club we know that we have to play an active role in society. We position ourselves strongly against any form of discrimination, violence and extremism. This stance and orientation is important for us."
The creation of the contact and refuge point has been supported by the network against sexism and sexual violence that published a report on how to tackle sexual violence in football in November 2019.
The contact and refuge point will be known as the 'Ankerplatz' (port of call) and is intended as a safe haven for spectators seeking help or advice, having experienced discrimination or violence on matchday. The Ankerplatz can be found behind blocks 22/23A in the North Stand (Nordtribüne). Fans that need help or advice can phone the contact point via +4940 4155 2222 from when the stadium opens until an hour after the end of the game. You can also contact the Ankerplatz outside of matchday via email (ankerplatz@hsv.de). The Ankerplatz team as well as the supporter liaison officers are ready to help you at any time. Don't shy away from reporting what you see.
Possible incidents and observations are documented and evaluated anonymously. In this way, the Ankerplatz should help spectators to feel even safer and more secure whilst at the Volksparkstadion. The underlying concept is only the beginning of what is planned to make the matchday experience at the Volksparkstadion even safer, and will continue to develop over the next number of months.