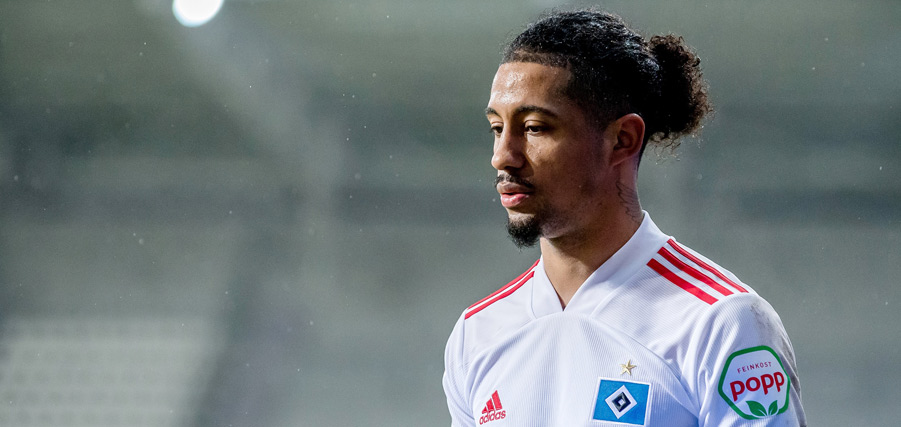 Muscle strain for Jeremy Dudziak
The 25-year-old midfielder injured himself during the away game in Aue and will need time to recover.
Jeremy Dudziak strained his left hamstring on Friday (5th February) during HSV's away game at Erzgebirge Aue. The 25-year-old injured himself in the 40th minute of Friday's game and had to be replaced by Aaron Hunt. Upon returning to Hamburg, the midfielder was examined by the club's medical staff at the university hospital, revealing the strain. Dudziak will have to spend an amount of time on the sidelines, although how long is unknown at this moment in time.