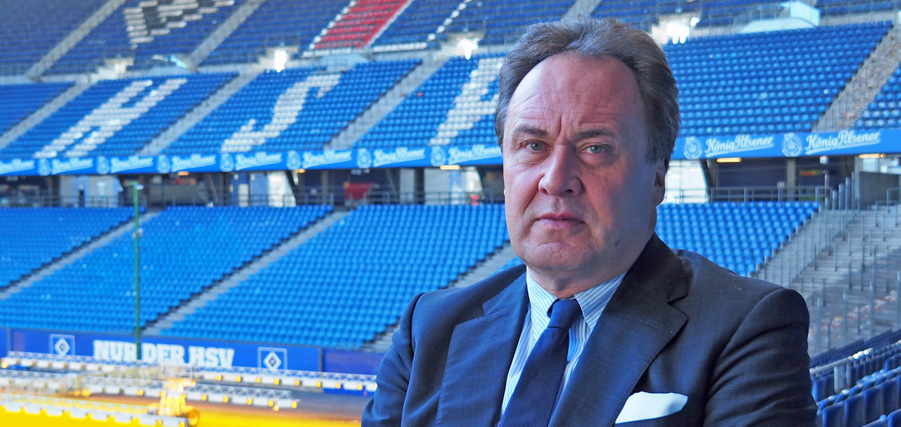 "We have a clear-cut mandate for anyone in our leadership team"
The standing chairman of the board of directors, Max-Arnold Köttgen speaks about the appointment of Bernd Hoffman, the new sporting director Ralf Becker and about the control committee of the club's leadership.
HSV.de: The board of directors has appointed Bernd Hoffman as the interim chairman. Why?
Max-Arnold Köttgen: Because we are facing a brutally difficult and challenging year. Therefore we need someone with the highest level of firepower in terms of their industry know-how and management quality. Bernd Hoffman fills these criteria. We are convinced that he will build a solid team with the new sporting director Rald Becker and financial chairman Frank Wettstein and will make the right decisions for the club.
Why the 'interim' appointment?

Laws applying to companies on the stock exchange dictate that such an 'interim' position is possible for one year only. Before then, we'll work out a suitable long-term plan.
You decided upon Ralf Becker as your new sporting director, who previously held the position at Holstein Kiel. How did you make your choice?

We were considering several candidates for quite a while and conducted many interviews. Ralf Becker left a very good impression. He knows the 2. Bundesliga well and has recently proven at his last club that he can bring about significant sporting progress with modest means, yet with a lot of hard work and good decision-making. We deemed him the perfect candidate to develop the club and bring success to HSV.
In the run-up to the decision, there was much public debate about possible candidates and different approaches...
Let me clear all this up. I will repeat this once again: we are facing a brutally difficult year and now have some first-class individuals on board, all of whom must be conscious that we need success; that we will strive for it as a team. As the board of directors, we have a clear-cut mandate for anyone in our leadership team. Bring in your strengths, play as a team and leave your personal interests at the door. Only then will we have the greatest chance of success.