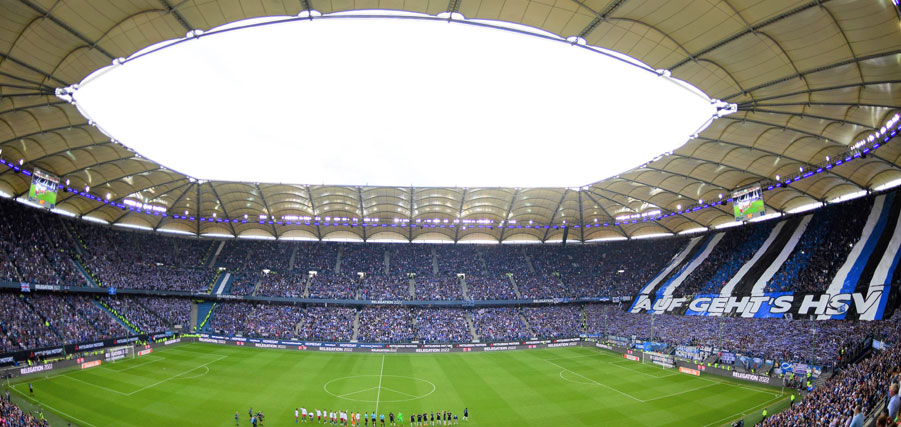 Season Tickets: Members'and General Sales Start
Monday and Tuesday will see the start of member and free advance sales of HSV season tickets for the 2022/23 season. Here you can find all the information on season tickets at the Volksparkstadion.
The new season is casting its shadows ahead - and HSV fans are really up for the 2022/23 season, as can be seen, for example, from the season tickets sold so far: By the end of the conversion phase, 18,200 season ticket pledgers had converted their deposit into a season ticket for the coming season, which corresponds to a rate of 93 per cent. This means that a total of 19,500 season tickets, including the VIP season tickets sold, have been sold so far.
Behind the scenes, a lot of work is being done for the old and new season ticket holders, because since January, the season ticket pledgers have been able to express reallocation requests. An offer that was taken up by more than 2,000 people. More than half of them were able to get the new seat they wanted. Unfortunately, however, there were also wishes that could not be fulfilled. The vast majority of refusals had to be made to requests for reallocation to the B tier of the North Stand, as more than 75 per cent of the available capacity here is already occupied by season tickets.
Speaking of the North Stand, another 700 members have signed up for the first time this year on the waiting list for the North Stand, so that there are now around 1,500 members on this list who do not yet have a season ticket. In view of the fact that a reallocation has a higher chance of success than a simple entry on the waiting list, HSV Ticketing recommends checking, if necessary, whether a season ticket in another area of the Volksparkstadion could also be considered first.
So much for the current status, which will be revised upwards from Monday onwards: From 20 June, members who are not yet in possession of a season ticket will be able to purchase one season ticket per member. In addition, free season ticket sales (a maximum of four season tickets can be ordered per person) will begin just one day later, on Tuesday, 21 June. However, due to the full capacity of the North Stand, it will no longer be possible to offer seats during these two advance ticket sales phases.
All further information on season ticket sales and the season ticket price list can be found here.