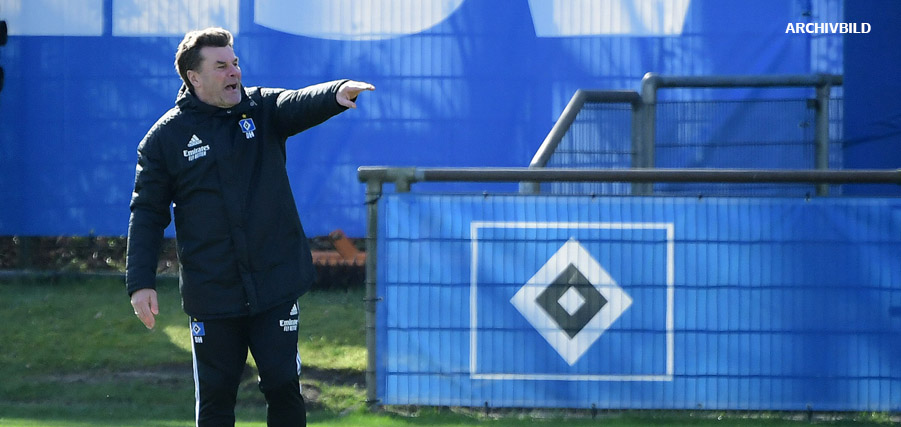 Training begins again in small groups
As part of a special exemption from the Hamburg authorities, the Rothosen began training again on Monday inside the Volksparkstadion. Head coach Dieter Hecking said: "It's very freeing to be able to work with the ball again. But we are still a long way away from normality."
HSV's first team members began training in small groups again on Monday (6th April), thanks to a special exemption from the Hamburg ministry for home affairs and sport. After three weeks of working from home, with the emphasis being on individual strength and conditioning training, work with the ball began again on Monday morning. "It's very freeing to be able to work with the ball again. You could definitely see that the lads were happy to be back with their ball at their feet," manager Hecking explained after the session was over. "At the same time we're still a long way away from normality, particularly from a normal team training session." Training took place in position-specific sessions without challenges or contact between the players, with the 55-year-old manager and his charges having to stick to a whole list of recommendations from the Hamburg health authorities as well as the Robert-Koch-Institut, such as players individually washing their own training gear and the segmentation of the gym and the dressing room into smaller quarters. "We're very lucky to have got this special exemption from the authorities so we don't want to do anything to endanger that. The recommendations were well carried out by everyone today, we hope it continues like that in the coming days," Hecking continued.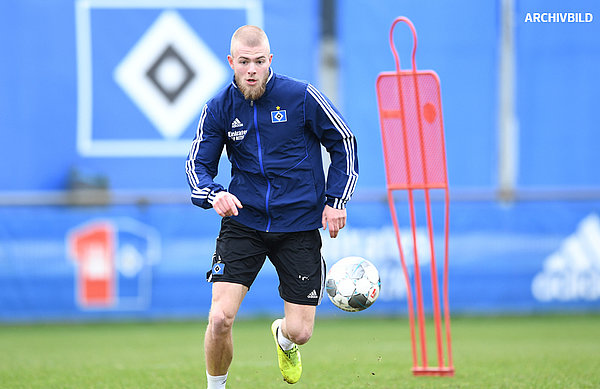 "Do everything to be ready when it all gets going again"
The HSV manager had been controlling his charges' performance over the past three weeks from his home in Bad Nenndorf, just to the west of Hannover. The former Hannover manager was pleased to see that his players hadn't been using the break from training to take it easy: "The players didn't laze about, they have been putting the effort in. That shows to me that they have understood, that we find ourselves in a unique position and we have to do everything to be ready when it all gets going again." And whilst the players had adapted well to working from home, they were happy to be back in a team scenario: "Everyone told the various stories they have from the past three weeks. The team bonding picks up again fairly quickly again within a football team."
One of these players is vice-captain Rick van Drongelen, who, like a number of his teammates, has been keeping himself fit with laps of Hamburg's famous Alster lake in the middle of the city. "Training without a ball became just monotonous after a while. Being able to play with the ball at our feet was good for everyone today." However, it wasn't all plain sailing for the 21-year-old Dutchman, who is known for his fierce tackling and heading ability: "It was strange not being able to make tackles and I miss that already. Hopefully over time we'll be able to start making challenges again but at the moment it's important that we don't take any risks whatsoever. It was strange being away from the lads for so long, it was almost like the summer or winter holidays. But that makes it all the more important that we put everything into the coming weeks, so that we're ready for the final nine games, that we will hopefully be able to play."
This strange time is certainly by no means over, but there's light at the end of the tunnel for van Drongelen, his teammates, and all associated with HSV.